Our Pest Control Services
Green Pest Control
Bad Termite undetectable formulation is one of the most successful advances in professional pest control services, and because it is nontoxic, it has been given the "thumbs up" by the food-handling E.P.A (Environmental Protection Agency) industry, an achievement that no other liquid undetectable pest control product can claim. The technologically advanced and innovative green pest control strategies pioneered by Bad Termite will rid your building of destructive pests and will not damage the surrounding environment. Bad Termite also offers green pest control solutions for infestation by termites and other wood-boring insects.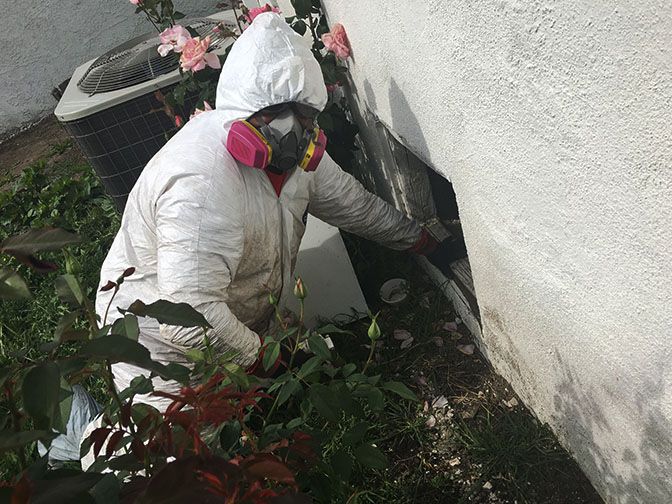 Why Choose Us
No move out required! Bad Termite's penetrating foam won't force you out of your home. We have complete answers for all pest control issues no matter the size of the infestation. No more sleepless nights interrupted by parasitic insects. Bad Termite is an industry leader in green pest control!
What our customers are saying about our pest control services
Definitely Recommend
"Had some repairs made yesterday before tenting house and they were great. Danny was kind and easy to talk to. Explained the process. Juan and Mario were great and very detailed. They cleaned up after and even picked up a pile of leaves I had left in a pile from gardening the day before. I will definitely be recommending them to friends and family."
- B Jackson
Friendly, Quick And Easy
Danny the owner is the best! I had their staff come inspect my house for an inspection and spot treatments. He is professional, quick and knowledgeable and took the time to explain the different options available. The team was friendly, quick and easy to work with. They fixed the problem so quick and haven't had any issues since. I would recommend them in a heartbeat. Thanks so much for helping us!
- J. Berose
Best Termite Company
Bad Termite is the best termite company in Los Angeles. You have to use them if you have termites or selling your home. I used them and Hector Villarreal and his partner did such a thorough and amazing job. They are professional and very very nice guys. Bad Termite is truly in my opinion the best termite company around. I had another company that we used that were horrible but, after having Bad Termite come and assess my home, I would never use another!
- C. Knies