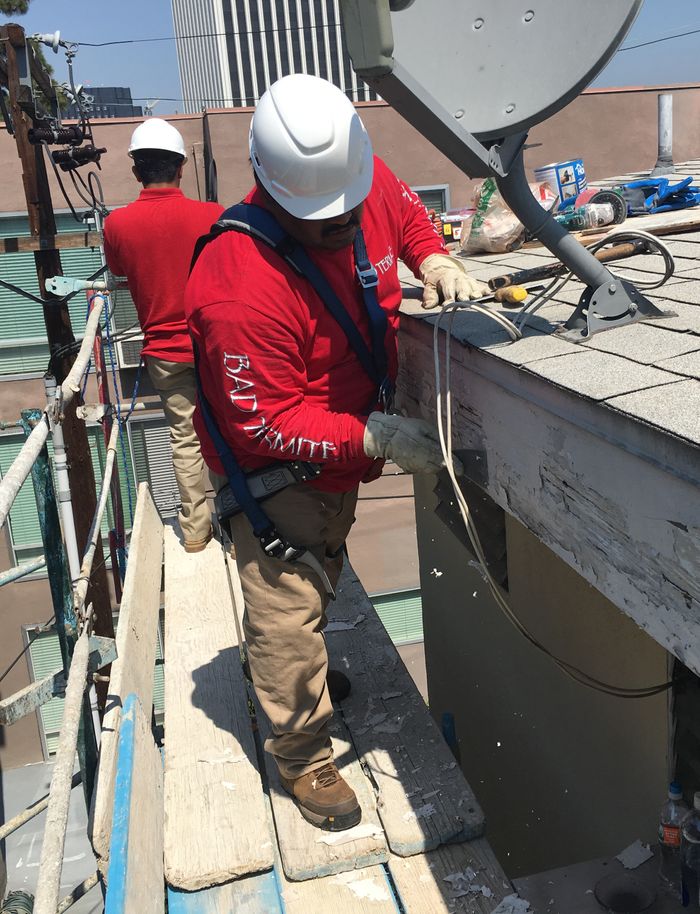 Inspections
Termite damage in the U.S. cost property owners over $5 billion dollars each year. Burrowing & gnawing of rats abruptly cause hundreds of millions of dollars in damages or production loss in the U.S. Not to mention wood decaying fungi hinders structural problems just days until noticed. As a property investor or homeowner, isn't your home your biggest investment. Here at Bad Termite our moto "To Preserve & Protect Your Investment" is a creed we live by, "Carpe Diem" we seize the day and any opportunity to be the vanguard that your home needs against any Pest or Wood destroying Organism that threatens your home.
Structures come in myriad sizes and shapes, but Bad Termite is a complete provider, capable of scaling our services to meet your exact needs. As the Leading local company for Termite/Pest Inspections in Granada Hills & the SF Valley, we've made a name for ourselves by delivering consistent quality in a courteous & service-driven manner. Our state licensed inspectors will keep an eye out for Termite activity such as shed wings from swarming termites, fecal droppings, pencil lead sized "kick-out" holes in the wood, home damages in the structural wooden framing, mud tubes or damages in your sub-area, which also indicate that there might be a subterranean termite infestation. Bad Termites PMP will survey your home by circling the perimeter of your home visually inspecting & softly probing all wood members with a blunt ended object in search for hidden infestation/infections. Our inspectors are not limited to exterior inspections only as they also do inspect attics, substructures, balconies, decks & gazebos as long as access is provided. Afterwards, Bad Termite will prepare a presentable report complete with our findings and recommendations that best fit to treat your home.
Whether it's an Escrow Inspection, Real Estate Transaction, Property Management, or your personal home, we inspect it all. Single Family Homes, Commercial Building, Apartments, Condos/Town House, even Mobile Homes, Give Bad Termite a try, call 1-800-593-4092 or email us & check to see if you qualify for a free Termite Inspection.